Click on the arrow above for a video interview with Dolores by Red Mountain Theatre Company.
Click here for a description of some favorite story options for your group or special event.
Click here to check the calendar for Dolores' story concerts and theatre performances.
Click here for information about Dolores' award-winning story CDs.
Or get more information in person!
Contact Dolores at

205-951-7757
or

dolores@storypower.org
Featured Teller, National Storytelling Festival, Jonesborough, TN, and many other storytelling festivals

Teller-in-Residence, International Storytelling Center, Jonesborough, TN

Award Winner for Storytelling Recordings, Storytelling World Magazine

Outstanding Actress, Birmingham Festival Theatre

Artist Fellowship Winner, The Alabama State Council on the Arts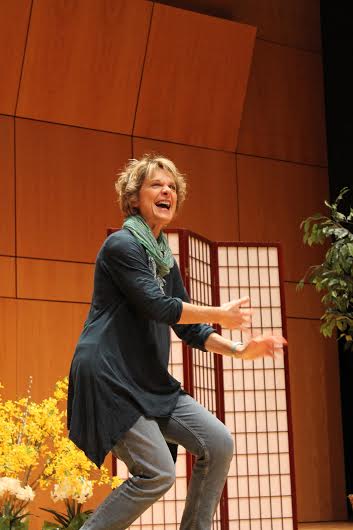 Click here for video samples of some of Dolores' favorite stories.
What's coming up? Click here for a complete calendar of Dolores' upcoming story and theatre events.
Eglamore and Cristobel ~
A love story
Join me on April 12th for a new story!
Taking Sides:
A new look at the life of Audrey Sheppard Williams
Friday, April 12th; 6:30 - 8:30 p.m.
Homewood Library Auditorium
1721 Oxmoor Rd., Homewood
Tickets are $30 (plus $3 ticket service fee) and include a light hors d'oeuvres buffet before the show. Click here to order tickets, or visit the Adult Services Desk at the Homewood Library.
Are there really two sides to every story? Can the two sides be opposite and still both be true? As part of Homewood Public Library's Alabama Bicentennial celebration, storyteller Dolores Hydock debuts this new story that takes a different look at the controversial life of an Alabama country music legend. Come to the show and then decide: Whose side are you on?