Click on the arrow above for a video interview with Dolores by Red Mountain Theatre Company.
Click here for a description of some favorite story options for your group or special event.
Click here to check the calendar for Dolores' story concerts and theatre performances.
Click here for information about Dolores' award-winning story CDs.
Or get more information in person!
Contact Dolores at

205-951-7757
or

dolores@storypower.org
Featured Teller, National Storytelling Festival, Jonesborough, TN, and many other storytelling festivals

Teller-in-Residence, International Storytelling Center, Jonesborough, TN

Award Winner for Storytelling Recordings, Storytelling World Magazine

Outstanding Actress, Birmingham Festival Theatre

Artist Fellowship Winner, The Alabama State Council on the Arts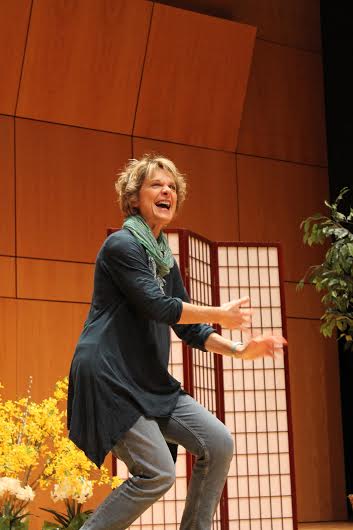 Click here for video samples of some of Dolores' favorite stories.
What's coming up? Click here for a complete calendar of Dolores' upcoming story and theatre events.
Part of Vestavia Hills UMC's annual
Soup and Stories for the Soul event
Sunday, January 20th, 12:15 - 2 p.m.
Tickets are $15 plus a donation of a can of soup for the church's food pantry ministry.
For reservations, call the church at 822-9631 or email bobarb@bellsouth.net
True, tender, and sometimes shocking stories of Cupid's mischief. Royal scandal (true), passionate artist (true), and human frailty (unfortunately, also true) meet in these stories of what happens when Cupid's arrows fly.