upcoming events

If you'd like to be on Dolores' e-mail list for a personal reminder about upcoming story and theatre performances, send your e-mail address to Dolores at dolores@storypower.org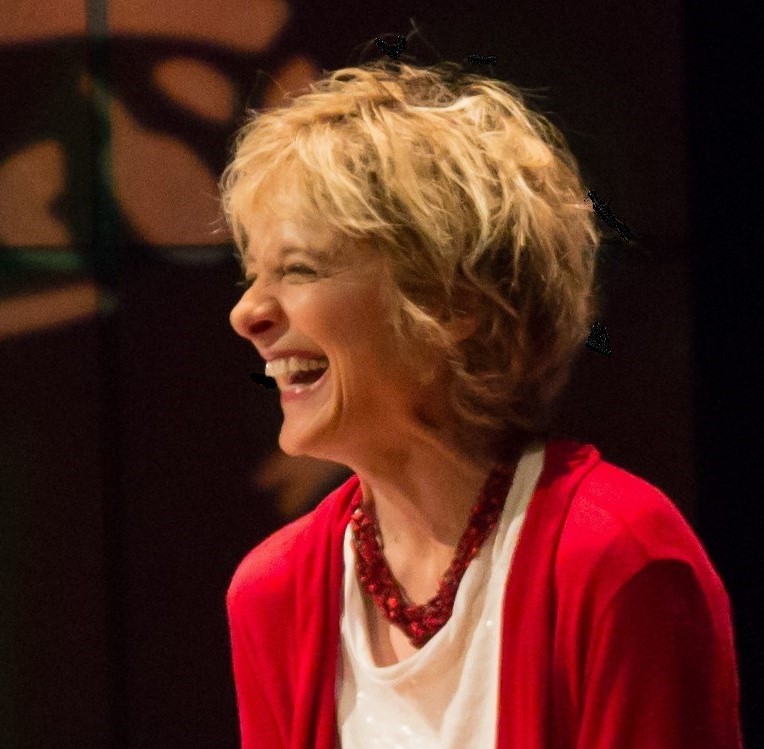 APRIL 2021
Wednesday, April 14: Dishing the Dirt ~ Stories from the garden. 6:30 - 7:30 p.m., live streamed from South Highland Presbyterian Church. All are invited to watch and listen onine! To join in, visit www.southhighland.org/news/wednesday-day-night-live


April 17 through June 19: Sounds of the Mountains Storytelling Festival, Camp Bethel, Fincastle, VA. Virtual festival; no ticket fee, but donations for the support of Camp Bethel are gratefully accepted. The festival of six storytellers will be available online from April 17 - June 19. For details, visit soundsofthemountains.org
MAY 2021
Thursday, May 6, through Sunday, May 9: In Her Own Fashion. Red Door Theatre at Dream Field Farms, 13 miles west of Union Springs, AL on US 82. Tickets are $20 for the show only, or $35 for dinner and the show. On Thursday, Friday, and Saturday, dinner is at 6:30 p.m., and the show runs from 7:30 - 9:30 p.m. On Sunday, the show is from 2:30 - 4:30 p.m. (no meal service on Sunday).

Reservations are essential and must be made in advance. For reservations, call 334-738-8687. For more information about the Red Door Theatre or the rest of their 2021 season, visit www.reddoortheatre.org/2021-Season.html


A voice of silk and chiffon…
A spirit of brass and iron...
A woman who was 95 years old and ready to tell all!
In Her Own Fashion tells the funny, irreverent, true story of Ninette Griffith, who was Fashion Coordinator for Loveman's Department Store in Birmingham, Alabama during the 1950s and 1960s, a time when the downtown department store was a temple of style and fashion. Smart, sassy, ambitious, and unflinchingly honest, Ninette was an elegantly independent woman whose life unfolds in these stories of reckless romance, celebrity hi-jinks, fashion disasters, and the adventures of a life cut from a pattern of her own design. For more info about this remarkable true story, click here.



May 18: Putting Down New Roots ~ One family's journey through Ellis Island to the new world. 2 - 3 p.m., Anniston Public Library, 108 East 10th Street, Anniston, AL. Free; sponsored by the Alabama Humanities Alliance.

This story puts a human face to the experience of early 20th-century European immigration to America as hopeful immigrants passed through Ellis Island on their way to a new life in the new world. The story then follows one Polish-American family as it settles into "American" life during the 1920s and 1930s. Stories of the small neighborhood grocery store they ran during the Depression, their family life, their troubles and joys, and snapshots of their daily life create a personal portrait of what it was like to "put down new roots" in unfamiliar soil.


May 21 - May 31: Shoals Storytelling Festival, Florence, AL. Virtual festival. Tickets are $20, and the online ticket gives you anytime access to the stories from May 21 through May 31. For the lineup of performers, visit shoalsstorytelling.com.

JUNE 2021
Tuesday, June 8: Private event, Birmingham, AL.

Thursday, June 10: Soldiers in Hoop Skirts. Tennessee Valley Civil War Round Table, Huntsville, AL.

June 29: Catechism Class and other tales. 2 - 3 p.m., Anniston Public Library, 108 East 10th Street, Anniston, AL. Free; a celebration of the end of the summer's adult reading program and its theme of "Tales and Tails."


JULY 2021
AUGUST 2021
SEPTEMBER 2021
OCTOBER 2021
Friday - Sunday, October 1 - 3: National Storytelling Festival, Jonesborough, TN. Ticket info TBA.

NOVEMBER 2021
DECEMBER 2021