upcoming events

If you'd like to be on Dolores' e-mail list for a reminder about upcoming
story performances, send your e-mail address to doloreshydock@gmail.com

Items below in gold are open to the public.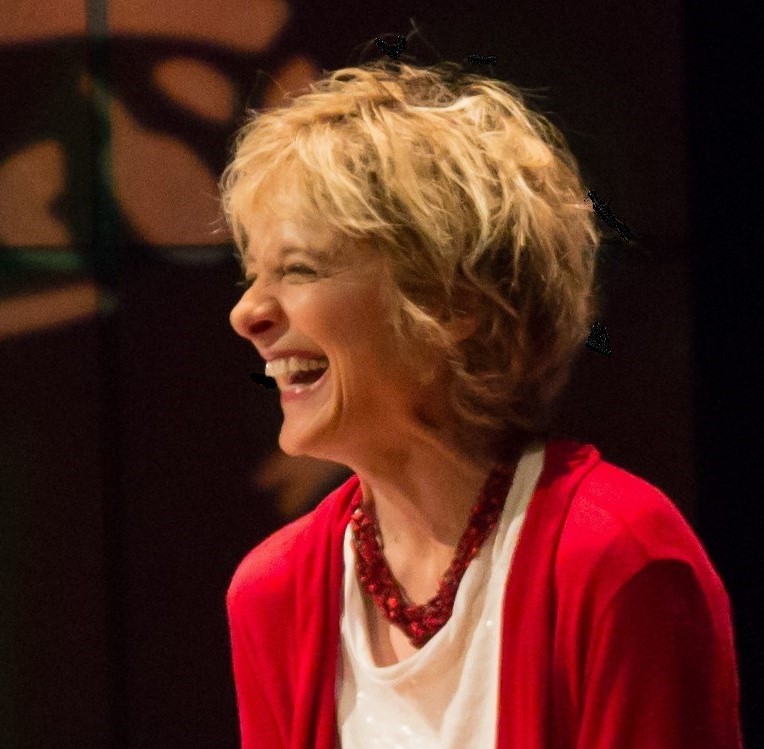 DECEMBER 2023

Thursday, December 7: Food, Fellowship, and the Perfect Christmas. 6 - 7 p.m. Boaz Public Library, 404 Thomas Avenue, Boaz, AL. Free.

Traditions make the holidays -- even if we sometimes forget why we're doing them or how they ever got started! Storyteller Dolores Hydock shares some funny, affectionate stories about the rituals and traditions that help even the Scrooge-iest among us locate that elusive Christmas spirit, year after year.

Saturday, December 9: Home for the Holidays with the Alabama Symphony SuperPOPS Orchestra. Ticket info and details at https://alabamasymphony.org/event/holidays2023


Sunday, December 10: Jingle All the Way ~ Stories, songs, and sing-alongs, with Dolores Hydock and Bobby Horton. 4 - 5:30 p.m., Shelby County Arts Council Theatre, 105 West College Street, Columbiana, AL. Tickets are $30 (plus tax), available online here

No bah humbug here! Come join storyteller Dolores Hydock and musical master Bobby Horton for a blend of holiday stories, Christmas songs, and jolly sing-alongs to help jump-start your holiday season. The sing-along songs are familiar, the unusual Christmas tunes are hand-picked by Bobby, and the stories are heart-warming and heartfelt. And you get to sing along! Come join us!


Sunday, December 17: Christmas Stories. 10 - 10:45 a.m. Highland Hall of Independent Presbyterian Church, 3100 Highland Avenue, Birmingham. Free. All are welcome to attend.

Sunday, December 17: A Mixed-Up Christmas, 2 - 3 p.m., Albert L. Scott Library, 100 9th Street, NW, Alabaster, AL. Free.

Stories about good intentions, bad timing, grumpy families, lessons learned, and a ski vacation without snow. In other words, another perfect Christmas!



JANUARY 2024

Thursday, January 18: Pedaling Hard on the Cycle of Life. 11 a.m. - noon. Church of the Ascension, 1912 Canyon Road, Vestavia Hills, AL. Free.

What goes around comes around, one thing leads to another, and everything old is new again. Join storyteller Dolores Hydock for some funny, affectionate, and mostly true stories about the cycle of life that keeps us all pedaling as hard as we can.

Thursday, January 25: Going The Extra Mile ~ The extraordinary journeys of Nellie Bly and Elizabeth Bisland. Noon to 1 p.m. Eastern Time, Chambers County Public Library, 3419 20th Avenue, Valley, AL. Free. Sponsored by the library and the Alabama Humanities Alliance.

Nellie Bly and Elizabeth Bisland made headlines as they raced, solo, in opposite directions around the world in 1889. Though they never met in person, their stories overlap in a fascinating series of coincidences that had them racing against time, injustice, and each other. This is the little-known backstory of their life journeys before and after that famous trip.


Sunday, January 28: The annual Soup and Stories for the Soul luncheon, raising money for the church food ministry. 12:15 - 2 p.m., Vestavia Hills Methodist Church, 2061 Kentucky Avenue, Vestavia Hills, AL. A delicious soup lunch first, then the stories follow. Reservations and ticket info TBA.


Monday, January 29: Soldiers in Hoop Skirts ~ Nurses, Spies, and Other Fighting Women of the Civil War. 6 - 7 p.m., Foley Public Library, 319 East Laurel Avenue, Foley, AL. Free. Sponsored by the library and the Alabama Humanities Alliance.

Women on both sides of the conflict did their part for the war effort – as spies, soldiers, nurses, and supporters from the home front. Explore the contributions of sisters, wives, mothers, and daughters who snooped, smuggled, sewed, nursed, and risked their lives, health, and fortunes for a cause they loved.


Tuesday, January 30: It's the Little Things: Five small objects that connect us to the Dutch Golden Age. 11 a.m. - noon; Gulf Shores Adult Activity Center, 260 Clubhouse Drive, Gulf Shores, AL. Free. Sponsored by the Gulf Shores Public Library and the Alabama Humanities Alliance.

You could hold them all in the palm of your hand: five little things from 400 years ago that helped shape the world we live in today. Think we invented wearable technology and the selfie in the 21st century? Think again! Those things -- and many other things we think we invented were part of life hundreds of years ago. Photographs, maps, paintings, and historical records help take the audience on a journey from the Arctic Sea to Singapore through the story of five tiny things that changed history in a big way.


Tuesday, January 30: Starch in Their Petticoats ~ True stories of strong women who settled the West. 3 - 4 p.m., Westminster Village, 500 Spanish Fort Boulevard, Spanish Fort, AL. Free; sponsored by the Alabama Humanities Alliance.

They were tough, resourceful, and ready for anything! These are true stories of women of guts and gusto who settled the American West. They were pioneers, homesteaders, pistol-packin' card sharks, entertainers, and "upstairs girls," but they all played a part in putting the shine in the Golden West of the 1800s.



FEBRUARY 2024

Tuesday, February 13: In Her Own Fashion. 2 - 3:15 p.m., Anniston Public Library, 108 East 10th Street, Anniston, AL. Free -- a special event sponsored by the library.

Funny, irreverent, born-storyteller Ninette Griffith was Fashion Coordinator for Loveman's Department Store in Birmingham, Alabama in the 1950s and 1960s — but this true story is about way more than fashion. Sassy, ambitious, and unflinchingly honest, Ninette was an elegantly independent woman who lived — and savored — a life full of bold choices, celebrity hi-jinks, career disasters, and reckless romance. At age 95, Ninette was ready to tell all. This is her story.




Sunday, February 25: A Sweet Strangeness Thrills My Heart ~ The Journals of Sallie Independence Foster, 1861 - 1887. 2:30 - 4 p.m., Birmingham Botanical Gardens Lecture Hall. With the music of Bobby Horton. Ticket info TBA.
Sallie Independence Foster was 12 years old and living in Florence, Alabama in 1861 when the War Between the States began. She was keeping a diary at the time, and kept on keeping a diary for 26 years. In this dramatic performance, storyteller Dolores Hydock and music historian Bobby Horton interweave Sallie's diary entries with camp songs, popular tunes of the times, and original melodies to tell a funny, touching, and uniquely personal true story of a world of innocence turned upside-down.



Tuesday, February 27: Footprint on the Sky ~ Voices from Chandler Mountain. 10 - 11 a.m., Grace House Church Seniors, 389 Seville Street, Florence, AL. Free. Sponsored by the Alabama Humanities Alliance.

Bonnets, bow-tie quilts, tomato stakes, an old-timey cure for hiccups -- they're all part of this funny and affectionate portrait of an Alabama mountain community in the 1970s. The spirit and voices of special mountain friends come to life in this story of strong women and Southern hospitality.