upcoming events

If you'd like to be on Dolores' e-mail list for a personal reminder about upcoming story and theatre performances, send your e-mail address to Dolores at dolores@storypower.org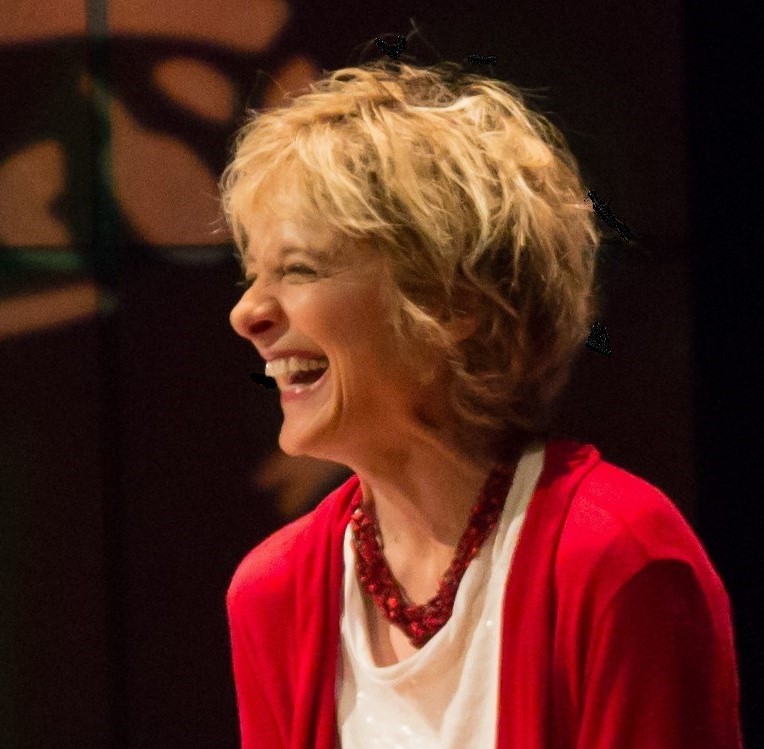 JUNE 2021
Now through June 19: Sounds of the Mountains Storytelling Festival, Camp Bethel, Fincastle, VA. Virtual festival; no ticket fee, but donations for the support of Camp Bethel are gratefully accepted. The festival of six storytellers will be available online through June 19. For details, visit soundsofthemountains.org

Sunday, June 20: Reincarnated as a Cat. One of several stories in a virtual sacred story concert sponsored by Artists Standing Strong Together. Free concert of ten storytellers, 3 - 6 p.m (CDT). Click here for info about ASST or to register for the Sunday concert.

Wednesday, June 23: Fools For Love: Fads and Fancies from Regency England. 2 - 3 p.m., Fayette Public Library, 326 Temple Avenue North, Fayette, AL. Free; sponsored by the Alabama Humanities Alliance.

Tuesday, June 29: Catechism Class and other tales. 2 - 3 p.m., Anniston Public Library, 108 East 10th Street, Anniston, AL. Free; a celebration of the end of the summer's adult reading program and its theme of "Tales and Tails."


JULY 2021
AUGUST 2021
SEPTEMBER 2021
Tuesday, September 21: It's the Little Things ~ Five small objects that connect us to the Dutch Golden Age. 2 - 3 p.m., Anniston Public Library, 108 East 10th Street, Anniston, AL. Free; sponsored by the Alabama Humanities Alliance.

What does the Dutch Golden Age have to do with you?? A lot!!
You could hold them all in the palm of your hand: five little things from 400 years ago that helped shape the world we live in today. Think we invented wearable technology and the selfie in the 21st century? Think again! Those things -- and many other things we think we invented were part of life hundreds of years ago. Come take a journey from the Arctic Sea to Singapore through the story of five tiny things that changed history in a big way.


OCTOBER 2021

NOVEMBER 2021

Wednesday, November 3: Stories. Noon - 1 p.m., B. B. Comer Memorial Library, 314 N. Broadway Avenue, Sylacauga, AL. Part of the library's Adult Brown Bag luncheon series. For info call the library at 256-249-0961.


Saturday, November 13: A Sweet Strangeness Thrills My Heart: The Journals of Sallie Independence Foster, 1861 - 1887. Monroe County Heritage Museum, 31 North Alabama Avenue, Monroeville, AL. Fundraiser for the Museum. Ticket info and other details TBA.

Sallie Independence Foster was 12 years old and living in Florence, Alabama in 1861 when the War Between the States began. She kept a diary at the time, and she kept on keeping a diary for another 26 years. Her journals give a funny, touching, and uniquely personal look at a world of innocence colliding with the reality of war. Then, when the war ends, we see how Sallie – like thousands of others – began to create a new life in a radically changed world. Using the archived materials of Sallie's journals, letters, and historical photographs, storyteller Dolores Hydock vividly blends the modern experience of discovering and exploring this 150-year-old treasure with Sallie's experience of navigating a world turned upside-down.


DECEMBER 2021

TSaturday, December 4: Christmas stories. Christmas brunch and stories sponsored by the Sheffield Public Library, Sheffield, AL.. Ticket info TBA.

Tuesday, December 7: Christmas Stories. 2 - 3 p.m., Anniston Public Library, 108 East 10th Street, Anniston, AL. Free.

Friday, December 10: Jingle All the Way ~ Stories and songs of the season with the music of Bobby Horton. 6:30 - 9 p.m. Homewood Public Library, 1721 Oxmoor Road, Homewood, AL. Ticket info TBA.

Sunday, December 19: Christmas story. 10 - 10:45 a.m., Highland Hall, 3116 Highland Avenue, Birmingham (part of Independent Presbyterian Church). The story program is free and all are welcome to attend.