upcoming events

If you'd like to be on Dolores' e-mail list for a personal reminder about upcoming story and theatre performances, send your e-mail address to Dolores at dolores@storypower.org

Items below in gold are open to the public.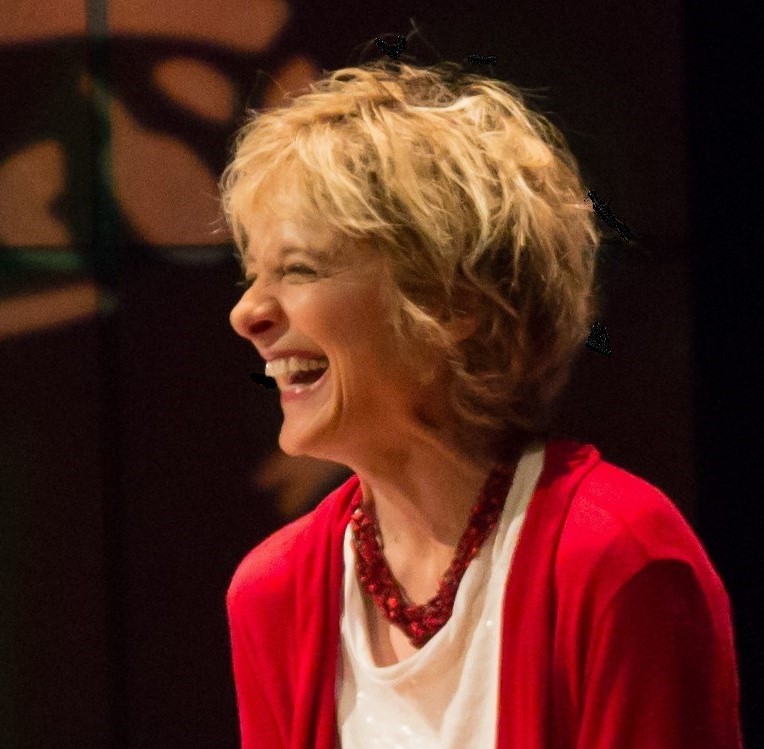 NOVEMBER 2021

Tuesday, November 2: Private event.

Wednesday, November 3: Pedaling Hard on the Cycle of Life. Noon - 1 p.m., B. B. Comer Memorial Library, 314 N. Broadway Ave., Sylacaugam, AL. Free. Part of the library's Adult Brown Bag Lecture Series. For info, call the library at 256-249-0961.

Whether it's diet fads, technology trends, or seeing your mother's face in the mirror, the truth is that what goes around, comes around, and everything old is new again. Join us for some funny, affectionate, and mostly true stories about the cycle of life that keeps us all pedaling as hard as we can.



Saturday, November 13 at 5 p.m. and Sunday, November 14 at 2 p.m.: A Sweet Strangeness Thrills My Heart: The Journals of Sallie Independence Foster, 1861 - 1887. Monroe County Heritage Museum, 31 North Alabama Avenue, Monroeville, AL. Fundraiser for the historic Old Courthouse Museum. Tickets for Saturday's 5 p.m. show are $40 and include a wine and cheese reception after the one-hour performance. Tickets for Sunday's 2 p.m. matinee are $30. Student tickets are half price.

This event is part of the annual Fruitcake Festival sponsored by the Monroe County Museum Endowment Board. This fund-raising event includes a silent auction on Saturday night, featuring a Winchester rifle, a Confederate bond, a 19th-century coin, and other items. A limited number of specialty fruitcakes will be available for sale. For more information, visit www.monroecountymuseum.org/calendar and scroll down to November 13th and 14th.

Sallie Independence Foster was 12 years old and living in Florence, Alabama in 1861 when the War Between the States began. She kept a diary at the time, and she kept on keeping a diary for another 26 years. Her journals give a funny, touching, and uniquely personal look at a world of innocence colliding with the reality of war. Then, when the war ends, we see how Sallie – like thousands of others – began to create a new life in a radically changed world. Using the archived materials of Sallie's journals, letters, and historical photographs, storyteller Dolores Hydock vividly blends the modern experience of discovering and exploring this 150-year-old treasure with Sallie's experience of navigating a world turned upside-down.


DECEMBER 2021

Saturday, December 4: Christmas brunch and stories. Christmas brunch and stories sponsored by the Sheffield Public Library, Sheffield, AL. Tickets for the brunch and stories are $20, available after November 1st through the Sheffield Public Library, 256-386-5633. The event will be held at the Clarion Inn, 4900 Hatch Blvd., Sheffield, AL.

Tuesday, December 7: Christmas stories. 2 - 3 p.m., Anniston Public Library, 108 East 10th Street, Anniston, AL. Free.

Monday, December 13: Christmas stories. Albert Scott Memorial Library, Alabaster, AL. Free. Student band brings songs of the season from 6:15 - 6:45 p.m., then stories from 6:45 - 7:30. For more info, call the library at 205-664-6822.

Sunday, December 19: Christmas stories. 10 - 10:45 a.m., Independent Presbyterian Church Highland Hall, 3116 Highland Avenue, Birmingham. The story program is free and all are welcome to attend.