upcoming events

If you'd like to be on Dolores' e-mail list for a personal reminder about upcoming story and theatre performances, send your e-mail address to Dolores at dolores@storypower.org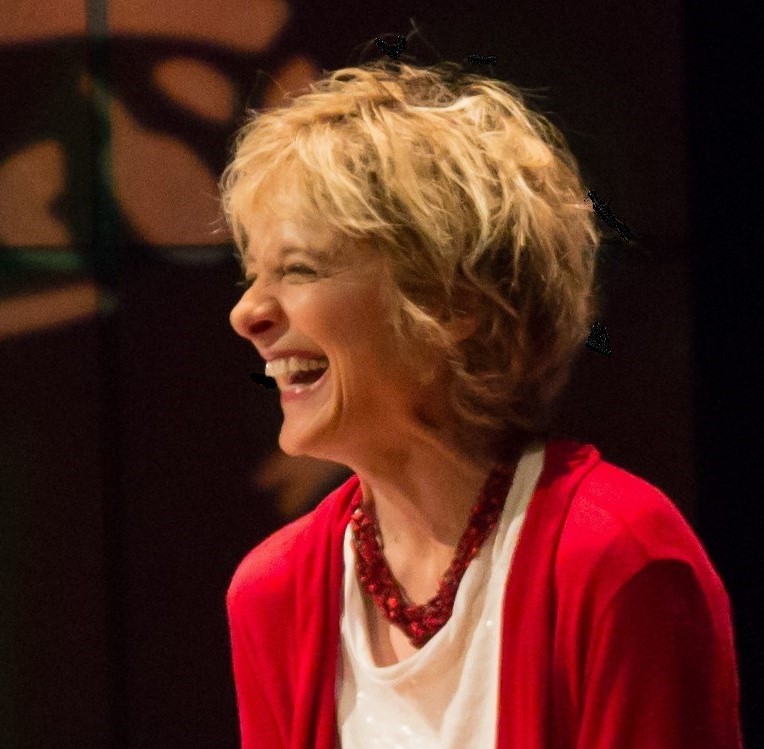 DECEMBER 2020 (tentative)
Tuesday, December 8: The Unexpected Christmas. 2 - 3 p.m., Anniston Public Library, 108 East 10th Street, Anniston, AL. Free. The event is in the library's auditorium, where there is rooms to spread out and social distance, and temperatures will be taken at the door. For more info, call the library at 256-237-8501.
2020 has been a year when perfect plans got turned upside-down. Why should Christmas be any different? Storyteller Dolores Hydock brings two stories of plans for "perfect" Christmases that turned out to be ... well, different than expected.



Wednesday, December 9: It's Not the Food, It's the Fellowship. Alabama Homemakers Christmas Gathering. Private event.

Tuesday, December 15: Stubby Pringle's Christmas, with the music of Bobby Horton. Part of an "old-time Christmas" at the We Piddle Around Theatre, Brundidge, AL.
2020 has been a year of perfect plans turned upside-down. So let's finish it off with a funny, charming story about a cowboy whose perfect plan for a foot-stompin' good time on Christmas Eve gets derailed by an unexpected detour.


Thursday, December 17: Truman Capote's A Christmas Memory and It's Not the Food, It's the Fellowship. Virtual storytelling performance of two Christmas stories, part of the Storytelling Online series of the International Storytelling Center in Jonesborough, Tennessee. Tickets are $12; the online session is available for viewing by ticket holders from December 17th through December 20th. For tickets, click here.
Writer Truman Capote spent part of his childhood in Monroeville, Alabama, living with some elderly cousins. One of those cousins, Miss Sook Faulk, became, as he said, "his first friend." A joyful Christmas from that simpler time and the enduring friendship of a 7-year-old child and his 60-something cousin became the subject of Capote's beloved story A Christmas Memory. In this special presentation, Capote's holiday classic is brought to vivid life by storyteller Dolores Hydock.
In the story, Miss Sook's annual exclamation – It's fruitcake weather! – sets in motion a ritual of holiday baking that was an essential part of that long-ago Alabama Christmas. Holiday baking steams up another, more modern Alabama kitchen in It's Not the Food, It's the Fellowship, the story that begins this two-part, hour-long program.
Both stories will remind you that other people's relatives and rituals are crazy, too. But most of all, they'll help you celebrate that spirit of comfort, joy, and connection that makes this such a memorable time of year.


JANUARY 2021 (tentative)
Monday, January 18: Horizons, Alexander City, AL.

Tuesday, January 26: Solders in Greasepaint ~ USO Camp Show Performers of WWII. Panorama Study Club, Birmingham. Sponsored by the Alabama Humanities Foundation. Time and location TBA.

FEBRUARY 2021 (tentative)

Tuesday, February 9: Valentine stories. Metro Dinner Club, Birmingham, AL.

Saturday, February 20: DKG State Conference, Montgomery, AL.

Tuesday, Februaray 23: Fools for Love. St Martin's in the Pines, Birmingham.

MARCH 2021 (tentative)
Wednesday, March 3: Stories at the B. B. Comer Public Library, Sylacauga, AL. Part of the Brown Bag series of adult programming. Program from noon - 1 p.m. Free.
Friday - Saturday, March 19 - 20: Do Tell! Storytelling Festival, Madison, GA.

APRIL 2021
Friday - Saturday, April 16 - 17: Sounds of the Mountains Storytelling Festival, Bethel, VA.
Friday, April 23: Story concert at the Homewood Public Library.

MAY 2021
Friday - Saturday, May 21 - 22: Shoals Storytelling Festival, Florence, AL.

JUNE 2021
Tuesday, June 8: Private event, Birmingham, AL.

Thursday, June 10: Soldiers in Hoop Skirts. Tennessee Valley Civil War Round Table, Huntsville, AL.

JULY 2021
AUGUST 2021
SEPTEMBER 2021
OCTOBER 2021
Friday - Sunday, October 1 - 3: National Storytelling Festival, Jonesborough, TN. Ticket info TBA.

NOVEMBER 2021
DECEMBER 2021